Did you know that if you book me as your photographer, celebrities WILL flock to your engagement. No lie, it's just a fact. Fact. Forest Whitaker makes an appearance in this engagement. Fact. Jolie and Mike are freakin' AWESOME. Fact. I'm out of facts.
Here is yet another killer example of why I am madly love DC. You can pick any street downtown and pretty much guarantee an infinite amount of unique backdrops. We met on P street near Logan circle, and right off the bat, we found a wall of graffiti covered in Shepard Fairey art (the Obama "Hope" guy), then we saw a guy wearing a feathered hat that looked like it weighed 20 pounds. I freaking love that!
I feel like a lot of the photography in DC can get so repetitious so quickly, not that anyone's to blame. It's a gorgeous city with gorgeous architecture, but I think it's so important for couples to try and be as true to who they are as possible. When Jolie told me that she and Mike were looking for an urban location that was a little more unique, with bright colors and cool features, I knew I hit the jackpot. These two aren't looking for ordinary, because they aren't ordinary. In fact, when I asked how they met, Mike said they met through mutual friends, which is something I've definitely heard before, and perfectly ordinary. What I haven't heard is what he said after that. "I knew the second I met her that she was it. Yup, that was it." How cool is that?
You can also check out their engagement on Capitol Romance!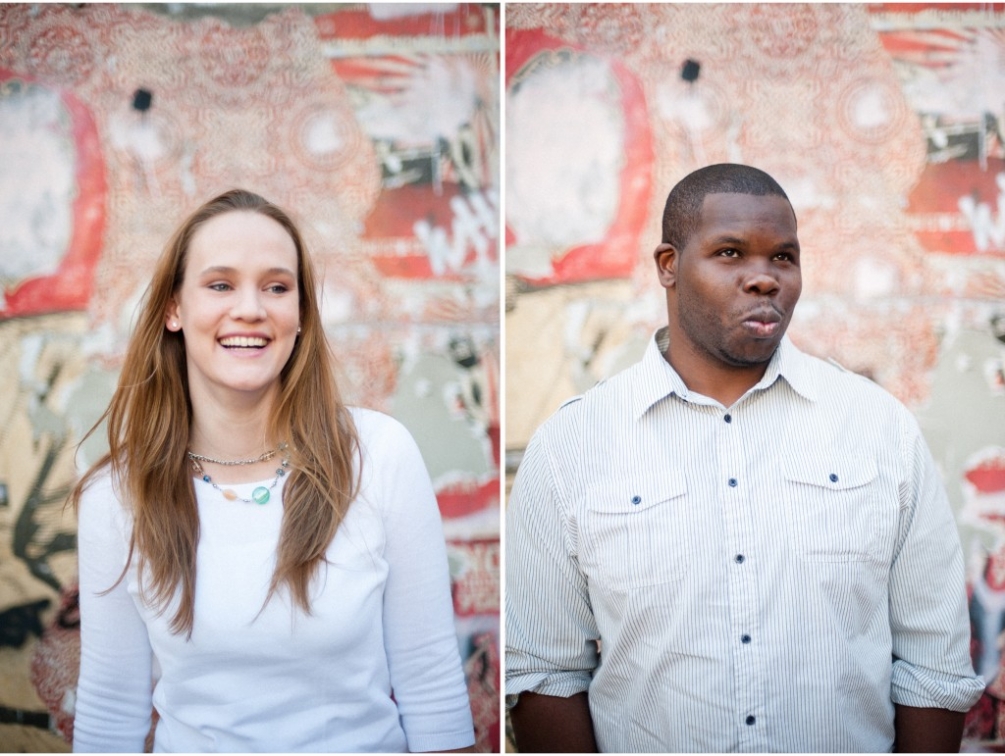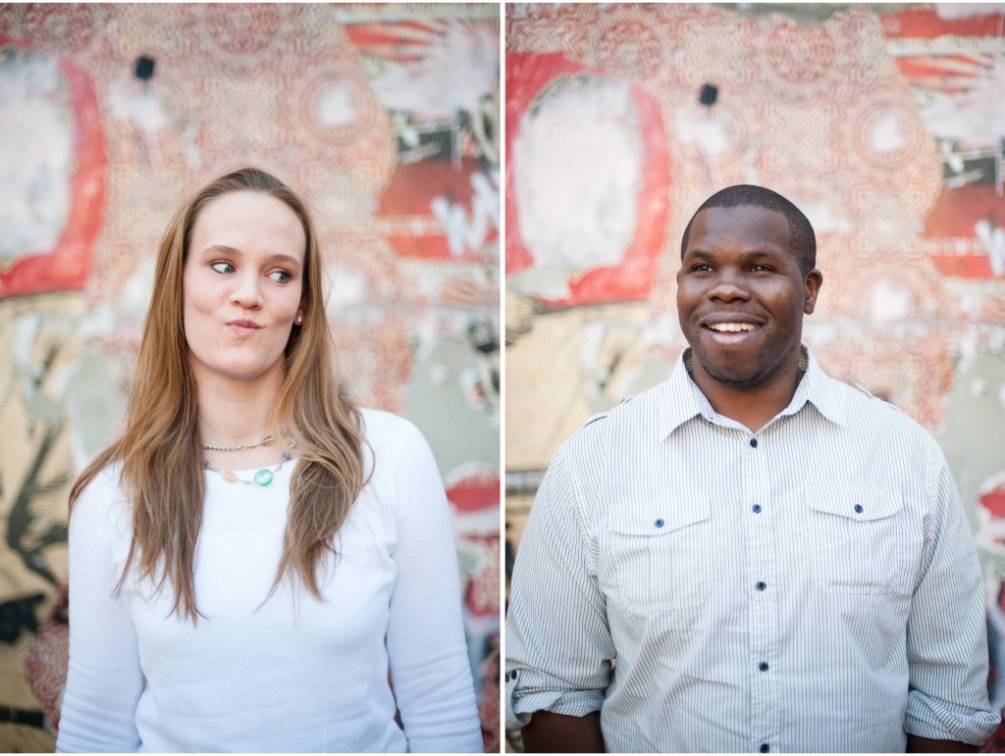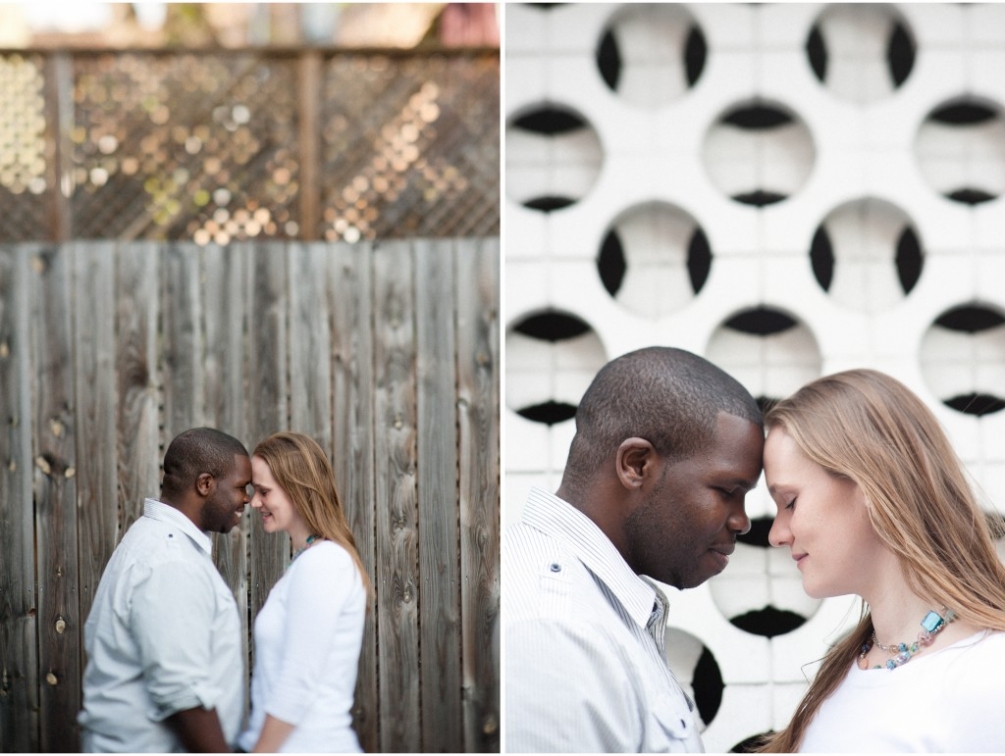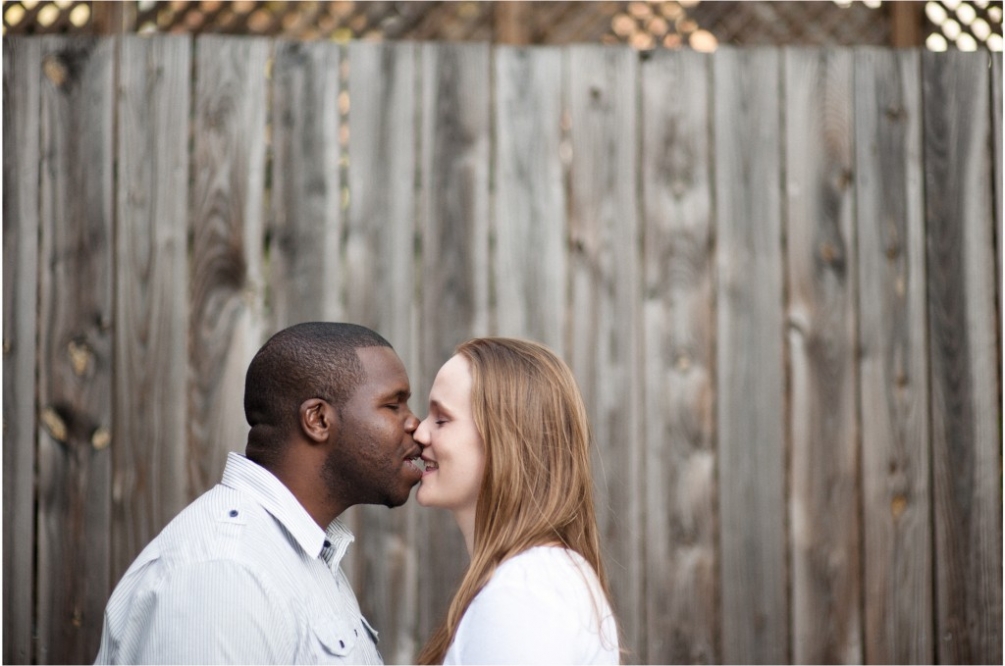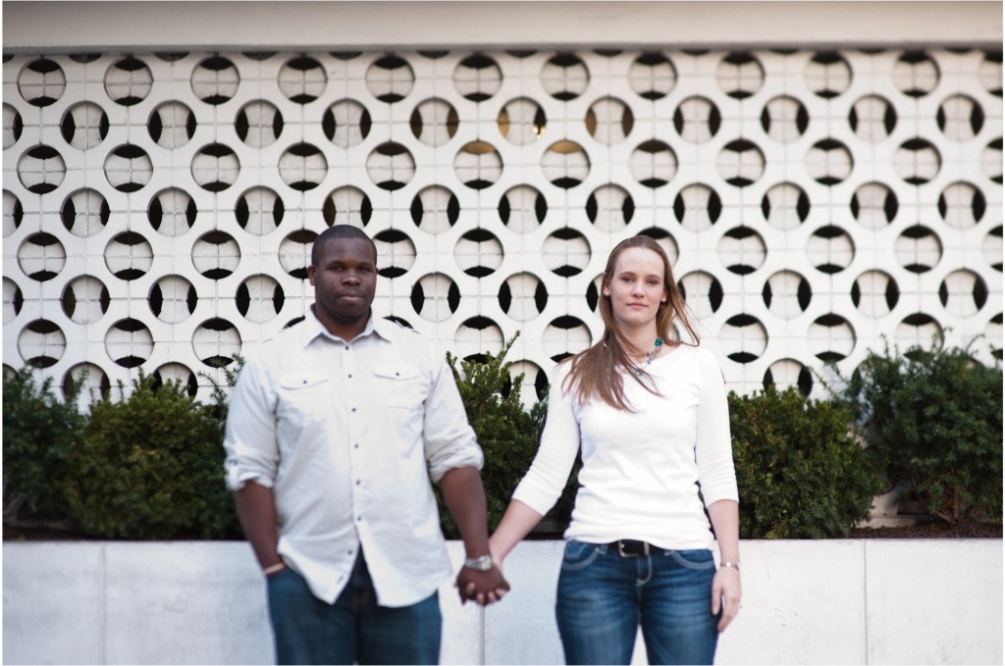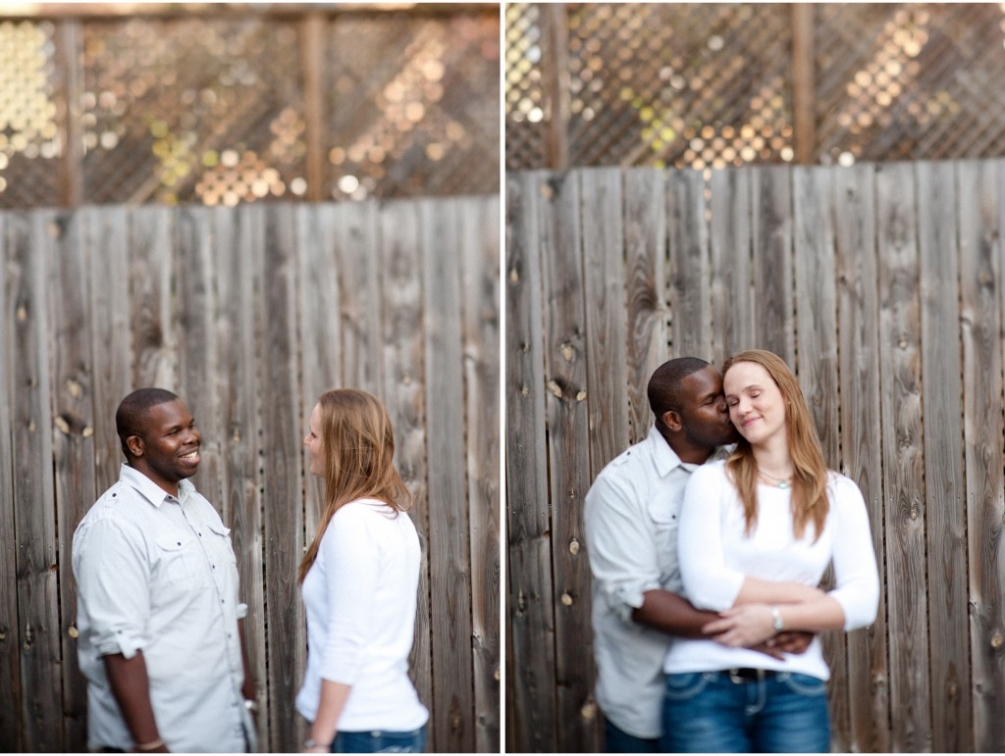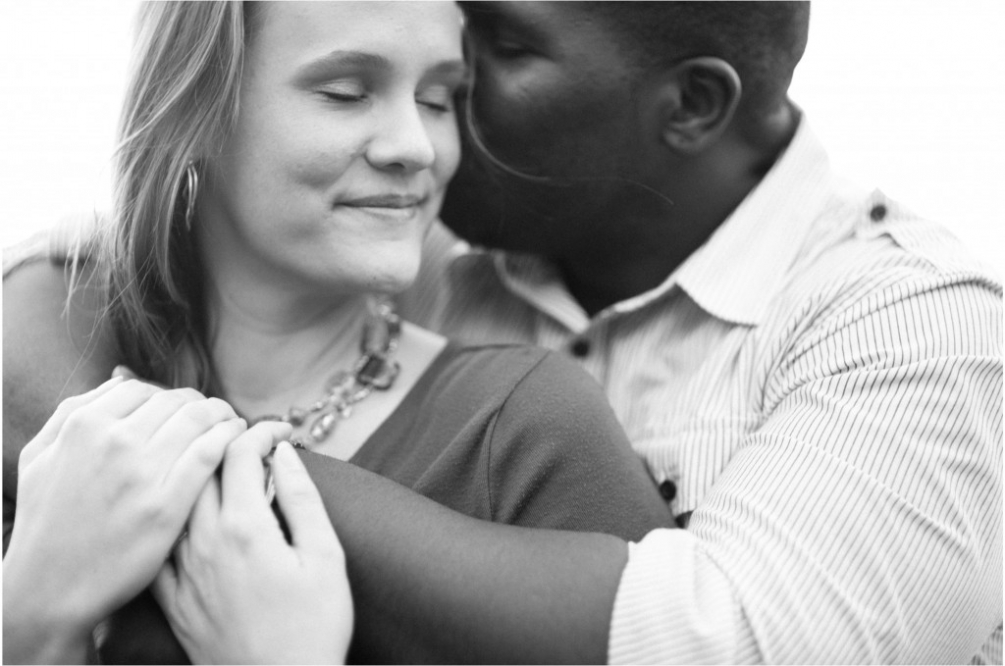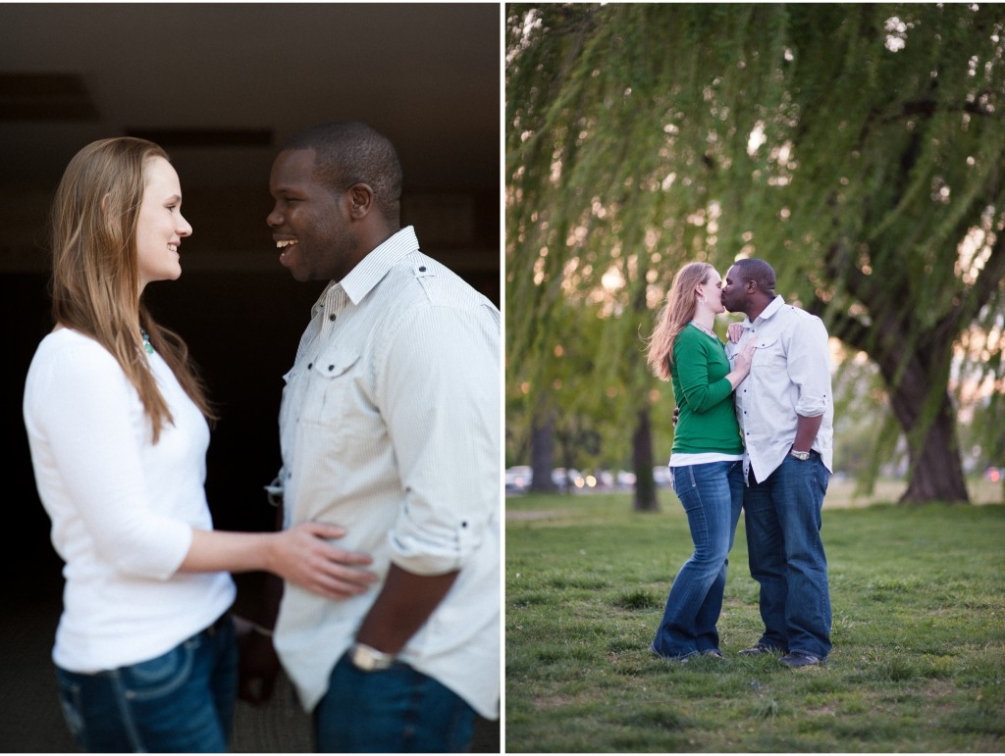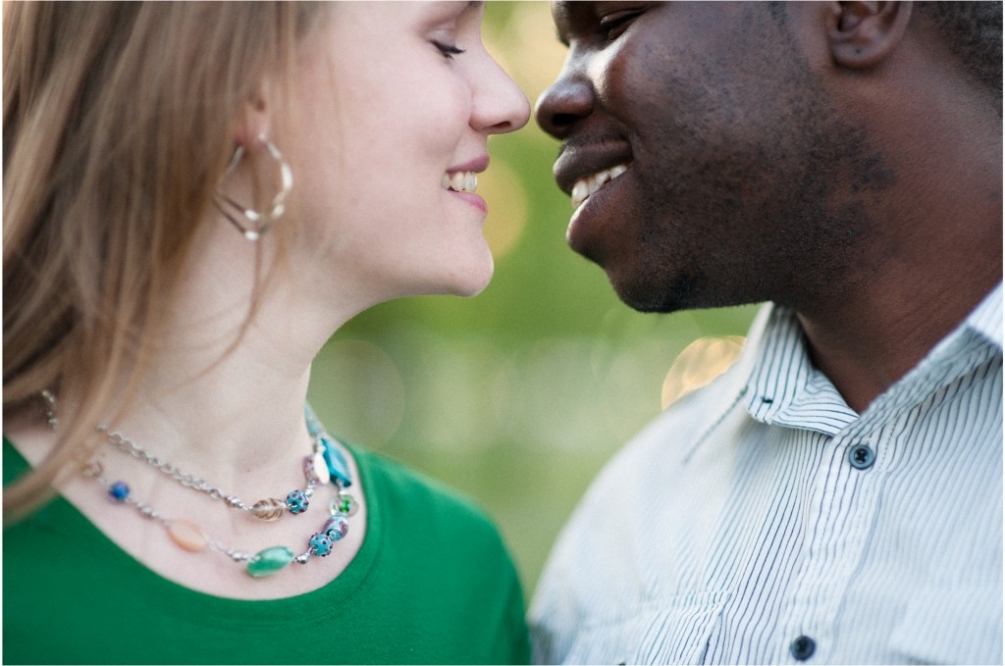 Oh….and Forest Whitaker